Although municipal tap water is regulated and most utilities stay within legally mandated limits on certain contaminants, some of the limits may be too lenient, a research analyst says.
The short answer is yes. While the Environmental Protection Agency regulates municipal tap water and sets legal limits on certain contaminants, and most water utilities generally stay within these limits, "some of the legal limits may be too lenient," said Paul Pestano, a research analyst with the Environmental Working Group. And more than half of the chemicals found in municipal water are not regulated.
Using the right water filter can help further reduce pollutants like lead from old water pipes, pesticide runoff in rural areas and byproducts of chemicals like chlorine that are used to treat drinking water. Radon, arsenic and nitrates are common pollutants in drinking water, and trace amounts of drugs including antibiotics and hormones have also been found. Certain filters may help remove these impurities as well.
But water contaminants and water quality vary from one local water utility to another, so you want to purchase a filter that is effective at capturing the right contaminants.
You can request a copy of your water utility's annual water quality report – called a right-to-know or consumer confidence report — to find out which contaminants in your local water are of concern. Some utilities will also run a free lead test on your tap water.
You can then choose a filter that is certified by NSF International, an independent public health organization that assesses products.
Note that it is not enough to buy or install a filter; you need to replace or maintain filters according to the manufacturer's recommendations.
Filtering tap water may be even more important if you are pregnant, older, have young children or suffer from a chronic illness or compromised immune system.
Bottled filtered water is also available, but most environmental groups discourage use of bottled water because of the waste generated; in addition, bottled water is not regulated as stringently as municipal tap water, and contaminants can leach from damaged or overheated plastic into the water.
Do you have a health question? Submit your question to Ask Well.
About Simply PÜR™ Water Filtration Services
Living in and serving the Long Island community, we strive to make sure everyone has access to clean, healthy water. We have the experience, knowledge, and industry-leading technology to provide clean water solutions for water impurities, contaminants, hard water, bad tasting/odors, well water, acidity & pH regulations.
Proud members of the WQA (Water Quality Association), and the EWQA (Eastern Water Quality Association), we adhere to strict guidelines and the WQA code of ethics. As a Pentair True Blue Partner and Authorized Distributor of Pentair Products, there's nothing comparable to the performance, and efficiency of our whole house purification systems, water softeners, neutralizers, whole-house filters, and alkaline reverse osmosis systems for drinking in the convenience of your home.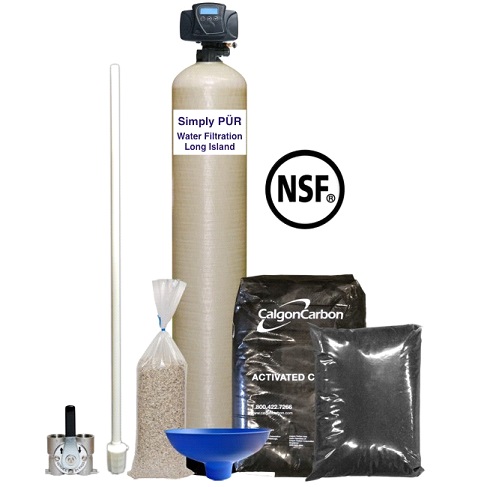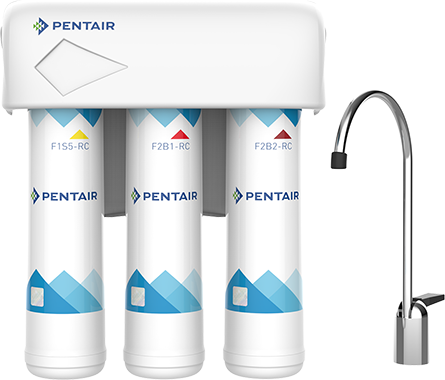 Our products are all NSF / ANSI certified, meeting the highest safety standards and quality performance. Providing our community with only the best experience of high quality water that's Simply PÜR from our family to yours!
Simply PÜR utilizes accurate testing methods before and after system installation, as well as annual maintenance of all your water treatment equipment. Our Revolutionary Custom Built Water Treatment systems upon the completion of a Free In-Home Water Analysis, or an in-depth Comprehensive Water Analysis of your choice sent to our Certified Laboratory.

Customers Frequently Ask..