Get a Free Consultation About Hard Water
Long Island's Most Trusted Provider of Whole-Home Water Softening Systems
Bad-Tasting Water
Due to the presence of calcium and magnesium, your water might have a chalky or metallic taste to it. A water softener can improve the taste by removing these contaminants.

Dry Skin & Hair
Minerals like magnesium and calcium can lead to dry skin, and even the development of eczema or psoriasis, while also contributing to drying out your scalp (causing dandruff) or coarsening your hair.
Spotting of Glassware and Dishes
Those spots you see on your glassware and dishes? Those are caused by the presence of hard water. A whole-home water softening system will eliminate spotting on your dishes and glasses.
Scaling on Sinks & Drains
Over time, hard water can cause the ugly scaling you might see on sinks and drains – a condition that can cause you to increase the amount of cleaning and scrubbing you need to do.

Shortening the Life of Appliances
When you have hard water, your appliances have to work that much more, using additional energy to keep up water flow. Over time, this can shorten the life of your appliances by up to a third.
Clogging of Sinks & Drains
Hard water doesn't just cause unsightly scaling. Over time, hard water deposits can build up in your pipes and clog them, meaning you might have to call the plumber more often.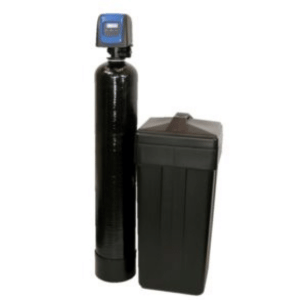 Pentair Whole-Home Water Softening System (One Tank)
Simple, electronic system for easy programming; maintains settings during power outages
Automatic bypass for uninterrupted water flow to the home during regeneration
Singular, rotary disc seal for longer life and lower maintenance
Self-cleaning brine injector reduces maintenance
Safety valve prevents brine tank overflow
Highly-efficient, chlorine-resistant resin for longer life
Demand-initiated system regenerates when necessary, based on water usage, saving salt and water
1.0, 1.5 and 2.0 cubic foot capacities available to meet household demand requirements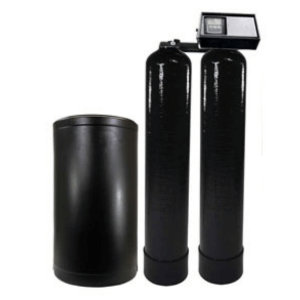 Pentair PAC Series Water Softening System (Dual Tank)
The Pentair PAC Series is a combination carbon filter and water softener system with a prefilter. This whole home system can transform your water making it better tasting (without the telltale odor and taste of chlorine or effects of hard water) while also removing contaminants.
Equipped with a prefilter to capture sediment to limit dirt and debris from reaching your tap
Prevents hard water scale buildup in plumbing and appliances, helping to increase their efficiency and lifespan
Simple, electronic system for easier programming
Only regenerates when needed, saving salt and water
Comes with a prefilter to reduce sediment and debris from your water
Longer product life and less maintenance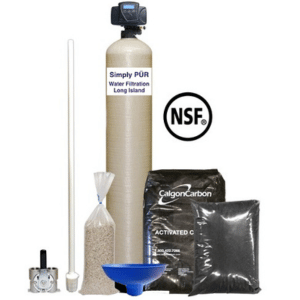 Whole-House Filtration & Purification
Our granular activated carbon filters are commonly used to treat foul odor, bad taste, or to remove chemical impurities from the water supply. It's designed to reduce sediment, chlorine content, volatile organic compounds, and various other contaminants. Our water specialist will determine which whole home carbon filtration system is right for you.
Ways to Contact Us For Water Softening