Get a Free Consultation About Your Water
Long Island's Most Trusted Water Filtration, Reverse Osmosis & Water Softening Provider
How We Help Long Island Residents Get Better Quality Water in Their Homes
A recent study found that Long Island's water quality was ranked the worst in New York State. Different communities suffer from different contamination due to industrial waste that has seeped into the groundwater in many places. On average, anywhere from 9 to 14 contaminants may exceed the Environmental Working Group health guidelines in any given community.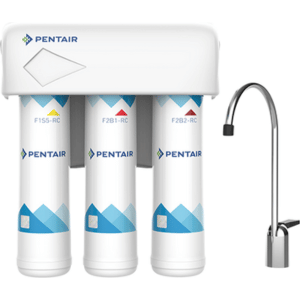 Reverse Osmosis Systems
Reverse osmosis, sometimes referred to as hyper-filtration, is the process of removing water impurities by forcing the water through a semi-permeable membrane. Naturally, liquids will flow from the direction of the diluted solution to the concentrated (osmosis). We install both under-sink reverse osmosis systems, as well as whole-home water filtration, which can remove all bad contaminants found in Long Island from your water.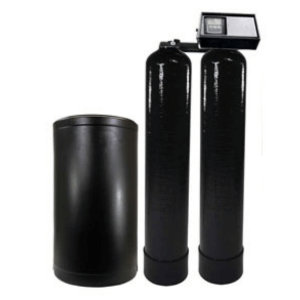 Whole-Home Water Softening Systems
Our whole-home water softening systems work at the point of entry to your home, meaning you'll eliminate hard water throughout your house. The benefits of softer water include:
Better tasting water
Shinier/softer hair and better skin
Less scaling on sinks and drains
Less clogging of pipes, fewer plumbing bills
Longer-lasting appliances
Less spotting of dishes and glasses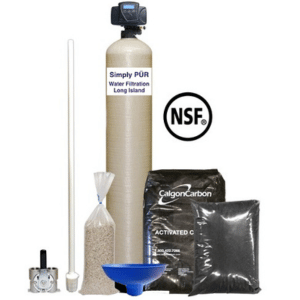 Whole-House Filtration & Purification
Our granular activated carbon filters are commonly used to treat foul odor, bad taste, or to remove chemical impurities from the water supply. It's designed to reduce sediment, chlorine content, volatile organic compounds, and various other contaminants. Our water specialist will determine which whole home carbon filtration system is right for you.
About Simply PÜR
Our company is family-owned and operated, located in the heart of Long Island. At Simply PÜR, our mission is to make sure all Long Island residents have access to clean, healthy water.
Proud members of the WQA (Water Quality Association), and the EWQA (Eastern Water Quality Association), we adhere to strict guidelines and the WQA code of ethics. As a Pentair True Blue Partner and Authorized Distributor of Pentair Products, there's nothing comparable to the performance, and efficiency of our whole house purification systems, water softeners, neutralizers, whole-house filters, and alkaline reverse osmosis systems for drinking in the convenience of your home.
Our products are all NSF / ANSI certified, meeting the highest safety standards and quality performance. We have the experience, knowledge, and industry-leading technology to provide clean water solutions for water impurities, contaminants, hard water, bad tasting/odors, well water, acidity & pH regulations.
Ways to Get In Touch With Us For Your Water Filtration Needs