Way back in 2019, a New York Public Interest Research Group analysis of EPA data found that Long Island had the most contaminated drinking water in the state. And sadly, more recent studies have only served to confirm the analysis that water problems continue to plague communities throughout both Nassau and Suffolk counties.
One of the issues is that, Long Island, unlike other parts of New York draws its water from groundwater aquafers rather than the more pristine water of the Catskills. So, LI water is not only filled with man-made pollution in the form of industrial pharmaceuticals, organophosphate flame retardants, and household solvents,[1] but it also contains some dangerous natural elements such as nitrates, arsenic and even radium.
Different communities in Long Island will have different water contaminants, but here is a general overview about what's found in the water in both Nassau and Suffolk Counties.
PFAS/PFOAs
PFAS – also known as PFOAs – are a family of highly toxic, fluorinated chemicals found in more than 2,800 communities across the United States, including much of Long Island. PFAS, known as the "forever chemicals" because they build up in our bodies and never break down, have been linked to cancer, reproductive and immune system irregularities, and other diseases.
PFAS have been used mainly in industrial settings since the 1940s, and the family includes more than 5,000 chemicals. But the two of the most common, PFOA and PFOS, are used to make everyday items such as nonstick pans, carpets and firefighting foam. According to the Environmental Working Group, more than 41,000 industrial sites around the country are known or suspected of discharging PFAS into the air and water, including many in Long Island. Some in communities like Oyster Bay in Nassau County have more than 289x[2] the recommended minimal safe amount of PFAS in the water while in the town of Hempstead it's 372x the EWG guideline.[3] But that's nothing compared to Hicksville, where our Simply PÜR Water Filtration offices are located, which has 15,198x the recommended PFOA amounts in water.[4]
Disinfectants / Disinfectant By-Products
Some of the worst contaminants found in abundance in Long Island groundwater are man-made disinfectants. These days, many people know that common disinfectants such as chlorine are used to treat water to eliminate water-borne transmission of diseases such as typhoid and paratyphoid fevers, cholera, salmonellosis, and shigellosis. Indeed, chlorination is still widely used for disinfecting water supplies in the United States, and are used in the Long Island area. Chlorine levels up to 4 milligrams per liter are generally considered safe in drinking water.
Disinfectant by-products are created as chlorine reacts with water. One of the most common by-products includes chloroform – CHCl (which is found throughout Long Island water in varying levels, with some areas exceeding the recommend guidelines.) Another common byproduct is trihalomethane, which in Suffolk County evidence suggests that levels exceed 34x the recommended guideline.[5]
Overexposure to such chloroform has been linked to cancer and may be also be related to reproductive impacts such as miscarriages and birth defects.
Dioxane
Dioxane is a synthetic chemical historically used as a stabilizer for industrial solvents, predominantly 1,1,1-trichloroethane (TCA), from the 1950s through 1990s. Today, it is still employed in small concentrations in a variety of applications, such as inks, adhesives, and pharmaceuticals. It is also present in trace amounts in certain consumer products such as detergents, shampoos, and cosmetics as a byproduct of the manufacturing process.
Dioxane has seeped into Long Island groundwater primarily because of industrial manufacturing operations. Once dioxane reaches the ground from routine spills, it goes straight into the soil, where it can persist for many years. It's especially bad in certain communities such as Bethpage, where Dioxane is 12x the safe limit as determined by the Environmental Working Group.[6]
Trichloroethylene (TCE), Tetrachloroethylene, Trichloropropane & Other Industrial Cleaning & Degreasing Agents
Trichloroethylene has been used in several industries, such as manufacture and repair of aircraft and automobiles, and in screw-cutting, while tetrachloroethylene is widely used in dry-cleaning and as a feedstock for the production of chlorinated chemicals. Trichloropropane, meanwhile, is a manmade chemical found at industrial or hazardous waste sites. It has been used as a cleaning and degreasing solvent and also is associated with pesticide products.
Some of you may remember the famed Northrup Grumman Plume scandal, which involved the suspected release of TCE from its manufacturing operations into Long Island groundwater.[7]
These days, according to EWG, Trichloropropane tends to be the chemical found within much of Long Island's water. In Suffolk County, it is known to exceed recommended guidelines by 18x.[8]
Radium/Radon
Radium is a highly radioactive element found in nature, produced by the radioactive decay of uranium. Radon, meanwhile, is an odorless, tasteless, colorless gas that is released by decaying radium — and is one of the most dangerous in terms of cancer risk. Both are found in Long Island water. In fact, the Suffolk County Water Authority had levels of radon exceeding 14x the recommended safe limit, according to EWG.[9]
Inorganic Contaminants (Arsenic and Nitrates)
Inorganic contaminants such as arsenic and nitrates commonly occur in nature and often end up in our groundwater. Others are a result of manmade pollution, while still more such as nitrates occur because of interactions between nature and pollution.
Arsenic. In Long Island, arsenic levels vary according to the guidelines set by the Environmental Working Group. Contrary to what most people think, arsenic is a naturally occurring component of the earth's crust, and is widely distributed throughout the air, water, and land. According to the World Health Organization, arsenic is also used industrially as "an alloying agent, as well as in the processing of glass, pigments, textiles, paper, metal adhesives, wood preservatives and ammunition." Inorganic arsenic is naturally present at high levels in the groundwater throughout the United States, including Long Island. It is very toxic. People can be exposed to high levels of inorganic arsenic through contaminated drinking water, food preparation, crop irrigation, or even smoking tobacco. A known carcinogen, repeated exposure can lead to cancers, developmental effects, and cardiovascular disease.
Nitrates. Nitrates, compounds formed naturally when nitrogen combines with oxygen, were found in Long Island water at similarly varying levels depending on the community. Nitrates naturally occur in most surface water or groundwater, and it's important to note that nitrogen is essential for all living things. But, high levels of nitrates in your drinking water can be dangerous to health, especially for infants and pregnant women. For example, exposure can lead to blue baby syndrome in infants, developmental effects, and cardiovascular disease. In extreme cases, blue baby syndrome can be severe and lead to death. Nitrates may be successfully removed from water using treatment processes such as ion exchange, distillation, and reverse osmosis.
Conclusion
We hope you found this helpful. This is, by no means, an exhaustive list of contaminants, but just a few of the more notable ones. All of these contaminants can be generally removed from your water through reverse osmosis, a multi-stage filtration system that can fit underneath your kitchen sink (or even be employed from a whole-home water filtration perspective). Want to learn more? Contact us at Simply PÜR Water Filtration to get your free water quality analysis, and find out more about what's in your water!
[1] Certainly, industrial waste has long been a problem in Long Island. The Northrup Grumman Plume affecting groundwater is perhaps the most infamous: https://projects.newsday.com/long-island/plume-grumman-navy/#:~:text=Grumman%2C%20the%20Bethpage%20aerospace%20giant,crisis%2C%20a%20Newsday%20investigation%20found.
[2] https://www.ewg.org/tapwater/system.php?pws=NY2902844
[3] https://www.ewg.org/tapwater/system.php?pws=NY2900000
[4] https://www.ewg.org/tapwater/system.php?pws=NY2902829
[5] https://www.ewg.org/tapwater/system.php?pws=NY5110526
[6] https://www.ewg.org/tapwater/system.php?pws=NY2902817
[7] https://projects.newsday.com/long-island/plume-grumman-navy/
[8] https://www.ewg.org/tapwater/system.php?pws=NY5110526
[9] https://www.ewg.org/tapwater/system.php?pws=NY5110526
About Simply PÜR™ Water Filtration Services
Living in and serving the Long Island community, we strive to make sure everyone has access to clean, healthy water. We have the experience, knowledge, and industry-leading technology to provide clean water solutions for water impurities, contaminants, hard water, bad tasting/odors, well water, acidity & pH regulations.
Proud members of the WQA (Water Quality Association), and the EWQA (Eastern Water Quality Association), we adhere to strict guidelines and the WQA code of ethics. As a Pentair True Blue Partner and Authorized Distributor of Pentair Products, there's nothing comparable to the performance, and efficiency of our whole house purification systems, water softeners, neutralizers, whole-house filters, and alkaline reverse osmosis systems for drinking in the convenience of your home.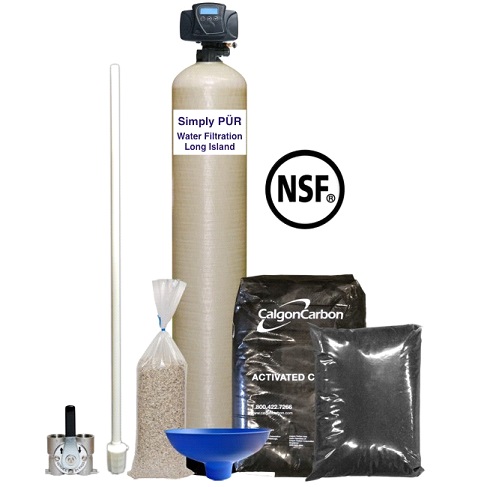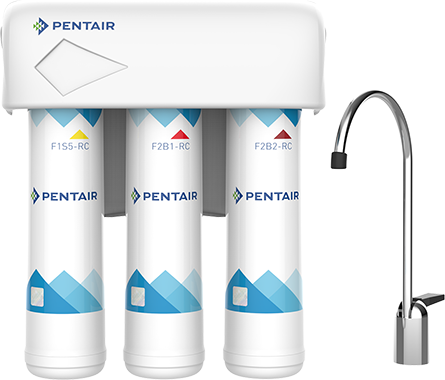 Our products are all NSF / ANSI certified, meeting the highest safety standards and quality performance. Providing our community with only the best experience of high quality water that's Simply PÜR from our family to yours!
Simply PÜR utilizes accurate testing methods before and after system installation, as well as annual maintenance of all your water treatment equipment. Our Revolutionary Custom Built Water Treatment systems upon the completion of a Free In-Home Water Analysis, or an in-depth Comprehensive Water Analysis of your choice sent to our Certified Laboratory.

Customers Frequently Ask..