Whole House Water Filtration & Purification Systems
Simply PÜR of Long Island provides whole house water filtration systems that deliver cleaner, healthier, water to every faucet of your home. Contact us for a free water test and consultation for how we can deliver high-quality healthier water for your family.
Benefit of Whole House Water Filters:
Healthier Drinking Water – Clean Filtered Water for Cooking, Cleaning, & Bathing
Remove Contaminants, Sediments, Bacteria
Solve Hard Water Issues – Minimize Rust & Scale Buildup on Fixtures & Appliances
Better Tasting & Smelling Water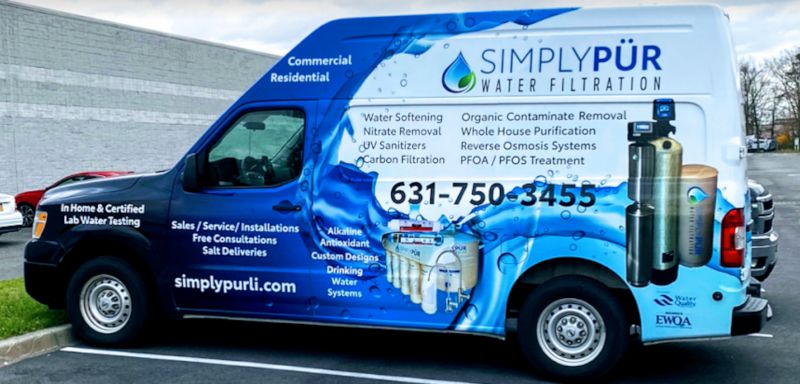 "The staff and crew of Simply Pur Water Filtration did a great job installing my complete home water filtration system. They were timely, clean, knowledgeable, helpful, and efficient while installing my water system. I would, and will, recommend their services to anyone looking for great water filtration products and services from a very competent and reliable company."
~ Steven S.
Proud Members of the WQA (Water Quality Association)
Proud Members of the EWQA (Eastern Water Quality Association)