Concerns about water quality have been ongoing for decades in regions such as Long Island. Indeed, the water supply in Suffolk and Nassau counties is unique in that it draws from underground aquifers, rather than other regions of the state, where it may come from rivers or lakes. This makes it crucial for homeowners to consider taking control over their water quality. In this article, we delve into the reasons why investing in a home water filtration system in Long Island is a smart decision.
Local Water Quality Concerns
Long Island's water quality has faced issues ranging from man-made pollutants to natural contaminants, and has been determined to have the most contaminated water in the state.  According to the Citizens Campaign for the Environment, over a million Long Island residents are consuming PFAS chemicals exceeding EPA health advisory standards. A home water filtration system can effectively remove harmful impurities and ensure that the water you and your family consume is safe. 
Improving Taste and Odor
Unpleasant taste and odor are common complaints about the tap water locally. A filtration system can enhance the overall taste and smell of the water, encouraging increased hydration and consumption from your most inexpensive source – your tap. 
Solution to White or Cloudy Water
Filtration is a practical remedy for the issue of white or cloudy water caused by air bubbles. By incorporating a fine mesh or particulate filter, you can effectively remove these bubbles and suspended particles, restoring clarity to your tap water. 
Bidding Farewell to Ugly Scaling and Staining
Long Island's water is considered moderately hard on the Water Quality Association's hardness scale. That's due to the presence of minerals like calcium and magnesium. Hard water often leaves unsightly stains and scaling on sinks, faucets, and glassware. By incorporating a water softener, you can prevent the buildup of mineral deposits, ensuring your fixtures remain sparkling clean.
Enhancing Your Skin's Health
Softer water helps your skin retain moisture and natural oils, leading to smoother and healthier skin. This is especially beneficial for Long Island residents who face the challenges of both cold winters and hot summers.
Improving Your Hair Health
Installing a water filtration system in your Long Island home can significantly enhance the health and appearance of your hair. By removing harsh chemicals, as well as reducing mineral buildup from hard water, filtered water can lead to softer, more manageable hair with improved texture and shine. You'll likely experience less scalp irritation, less hair damage, and even better retention of hair color. 
Sustainable Alternative to Bottled Water
With water quality concerns on the rise, many Long Island residents turn to bottled water as an alternative. However, this practice comes at a significant cost, both financially and environmentally. The average family can spend up to $1,500 per year on bottled water alone! By investing in a simple under-sink, reverse osmosis system, you're opting for a sustainable solution that saves costs in the long run. And provides you more convenience than having to go to the store to purchase your water. 
Positive Environmental Impact
Opting for a home water filtration system contributes to a positive environmental impact. By reducing the demand for single-use plastic bottles and minimizing the carbon footprint associated with their production and transportation, you're actively participating in the preservation of our planet's natural resources and ecosystems.
Preserving Your Home
Hard water doesn't just affect your body; it can also harm your home. The mineral buildup caused by hard water can damage plumbing systems and appliances over time. By addressing water hardness, you're safeguarding your home's infrastructure.
Customized Solutions
At Simply PÜR, we customize a home water filtration system to fit your specific issues and needs. Whether you're concerned about particular contaminants, water hardness, or overall taste, we have systems available that can be tailored to address your unique requirements.
Conclusion
Long Island's water quality concerns highlight the importance of taking proactive steps to ensure the water you and your family consume is safe and pure. A home water filtration system is an investment that not only addresses these concerns but also offers numerous benefits for your health, your home, and the environment. By choosing to install a filtration system, you're taking a significant step toward creating a healthier and more sustainable lifestyle.
Take the first step today and request a free water quality analysis from us. Our expert technicians will come to your home and assess your water for hard water deposits and other contaminants, then recommend the right water softening/filtration solution for you!
About Simply PÜR™ Water Filtration Services
Living in and serving the Long Island community, we strive to make sure everyone has access to clean, healthy water. We have the experience, knowledge, and industry-leading technology to provide clean water solutions for water impurities, contaminants, hard water, bad tasting/odors, well water, acidity & pH regulations.
Proud members of the WQA (Water Quality Association), and the EWQA (Eastern Water Quality Association), we adhere to strict guidelines and the WQA code of ethics. As a Pentair True Blue Partner and Authorized Distributor of Pentair Products, there's nothing comparable to the performance, and efficiency of our whole house purification systems, water softeners, neutralizers, whole-house filters, and alkaline reverse osmosis systems for drinking in the convenience of your home.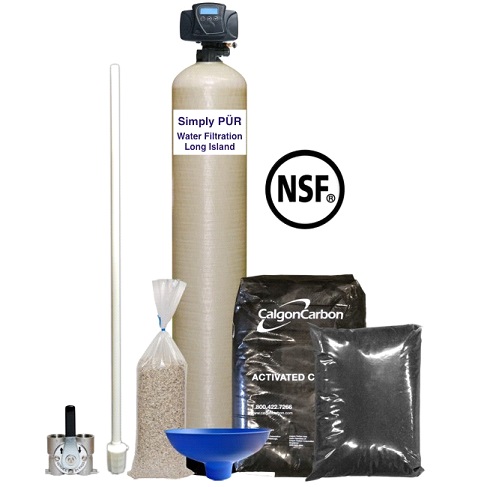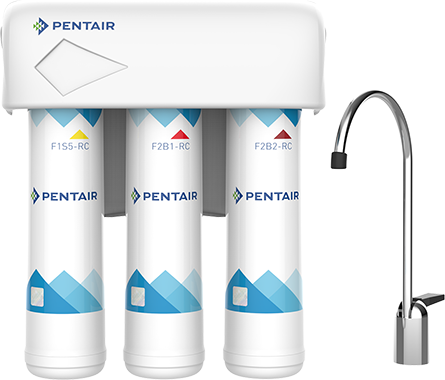 Our products are all NSF / ANSI certified, meeting the highest safety standards and quality performance. Providing our community with only the best experience of high quality water that's Simply PÜR from our family to yours!
Simply PÜR utilizes accurate testing methods before and after system installation, as well as annual maintenance of all your water treatment equipment. Our Revolutionary Custom Built Water Treatment systems upon the completion of a Free In-Home Water Analysis, or an in-depth Comprehensive Water Analysis of your choice sent to our Certified Laboratory.

Customers Frequently Ask..