Reverse osmosis (RO) is one of the more common methods by which households and businesses can achieve cleaner, healthier water. But many still do not know how such systems work or why they are important. First, let's explain why it's needed. Here in Long Island, man-made pollution from industrial waste has contaminated our groundwater aquifers, the main source of water for our homes in both Nassau and Suffolk Counties. To get clean drinking water, residents have a couple of choices: Buy expensive bottled water or use a reverse osmosis system, which can clean or purify the water coming out of your tap easily or clean all the water coming into your home at the point of entry. Here's more about how it works.
What Is a Reverse Osmosis System?
Reverse osmosis is a highly effective water purification process, which uses pressure to force water through a semi-permeable membrane, removing impurities and harmful contaminants in the process. RO systems are one of the most efficient and effective filtration methods that can remove dissolved solids, fluoride, chlorine, PFAS/PFOAs, arsenic, nitrates, and other contaminants and impurities that can be found in Long Island water.
How Does Reverse Osmosis Work?
The process involves several stages:
Water goes through a prefilter:

This removes dirt, sediment, and bigger particles to protect the membrane.

Water is pushed through a special membrane:

The membrane only allows tiny water molecules and essential minerals to pass through.
Here it traps impurities and contaminants, keeping them behind.

Clean and safe water is stored in a small tank:

The purified water collects in a storage tank.
It's ready to be used whenever you need it.

You can access the purified water from the faucet:

When you turn on the tap, the clean water flows out for drinking or other uses.
More About Reverse Osmosis Systems
At Simply PÜR, we have both under-sink systems (point-of-use) as well as whole-home filtration systems with reverse osmosis (point-of-entry), depending on your needs. Most reverse osmosis systems are actually multi-stage filtration systems, which include a number of filters (carbon etc.) as well as a specific reverse-osmosis filter described above. Together, these filters provide protection against the contaminants found in Long Island water. We can help you easily install it and talk with you about the basic maintenance and upkeep that are required.
Why Do You Need a Reverse Osmosis System in Long Island?
Groundwater quality on Long Island has been impaired by saltwater intrusion and human activities. Volatile Organic Compounds (VOCs) are the predominant contaminants found in Long Island's groundwater. These chemicals, widely used in various industries including high tech, electronics, manufacturing, defense, and dry cleaning, are known to be both carcinogenic and toxic.
The installation of RO systems in Long Island guarantees a secure and dependable source of clean drinking water for residents and businesses. These systems not only safeguard against harmful chemicals and toxins but also contribute to environmental sustainability by reducing plastic waste from bottled water. Reverse osmosis provides a reliable and cost-effective solution for eliminating these impurities, ensuring that residents have access to clean and healthy drinking water.
Factors to Consider When Choosing a Reverse Osmosis System
When selecting an RO system, it is crucial to consider essential factors such as where you want to prioritize your clean water (at a particular source such as the kitchen sink or home refrigerator line) or throughout the entire house. Other factors can include water usage patterns, and the specific contaminants present in the water source. As a Pentair True Blue Partner and Authorized Distributor of Pentair Products, our RO systems are of the highest quality and rank among the best for efficiency, maintenance requirements, membrane quality, and overall cost-effectiveness.
At Simply PÜR, we understand the importance of tailored solutions. That's why we offer a diverse range of drinking water filtration solutions to meet your various requirements. Our options include a variety of Pentair filters and alkaline reverse osmosis systems. Our ultimate goal is to provide customized choices that precisely address your unique needs.
Conclusion
For Long Island residents concerned about the quality of their drinking water, investing in a reverse osmosis system is a practical decision. It offers the assurance of clean and safe water for you and your family. Remember, seeking advice from water experts or professionals ensures the selection of the most suitable system for your specific needs.
At Simply PÜR, we're here to help. That's why we offer a free water quality analysis[1] and consultation to assess your water quality. Additionally, we provide optional 3rd party laboratory Testing (Fees Apply) for a more comprehensive evaluation. We're committed to helping you make the best choice for your drinking water needs.
[1] Our water quality analysis is free if you move forward on the purchase and installation of a system or solution.
About Simply PÜR™ Water Filtration Services
Living in and serving the Long Island community, we strive to make sure everyone has access to clean, healthy water. We have the experience, knowledge, and industry-leading technology to provide clean water solutions for water impurities, contaminants, hard water, bad tasting/odors, well water, acidity & pH regulations.
Proud members of the WQA (Water Quality Association), and the EWQA (Eastern Water Quality Association), we adhere to strict guidelines and the WQA code of ethics. As a Pentair True Blue Partner and Authorized Distributor of Pentair Products, there's nothing comparable to the performance, and efficiency of our whole house purification systems, water softeners, neutralizers, whole-house filters, and alkaline reverse osmosis systems for drinking in the convenience of your home.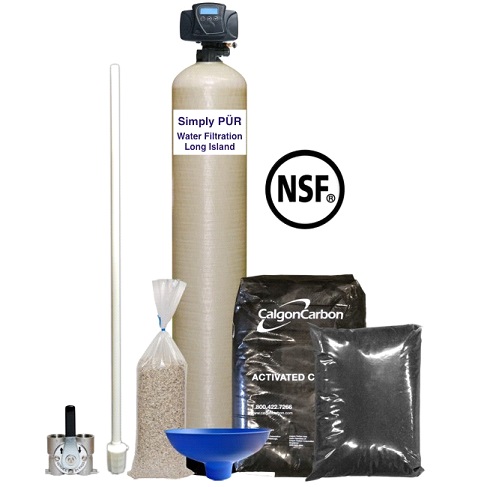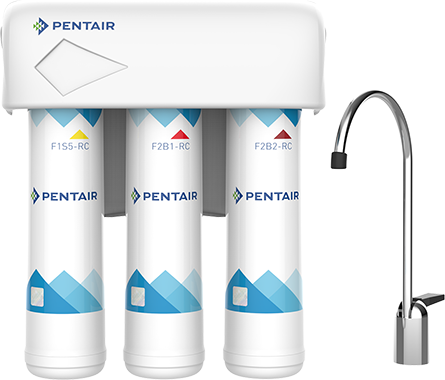 Our products are all NSF / ANSI certified, meeting the highest safety standards and quality performance. Providing our community with only the best experience of high quality water that's Simply PÜR from our family to yours!
Simply PÜR utilizes accurate testing methods before and after system installation, as well as annual maintenance of all your water treatment equipment. Our Revolutionary Custom Built Water Treatment systems upon the completion of a Free In-Home Water Analysis, or an in-depth Comprehensive Water Analysis of your choice sent to our Certified Laboratory.

Customers Frequently Ask..